Sign In
Sign In
The only travel platform that gives you retail and wholesale savings, with
OnrivaCash

on

every booking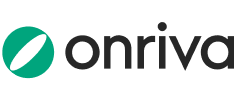 Register for free today
and start saving!

Streamlined Booking
An intuitive interface paired with top-tier computer smarts makes booking quick and easy. Onriva is the best travel agent
you've ever had.

One-Stop Shop
Forget multiple sites. With inventory from web suppliers, airlines and wholesale partners, Onriva will find you
the best deal available.

More Money for You
With fares the general public
can't see,
no booking fees and cash back for every purchase, nothing else comes close
to saving you money.

VIP Service
No matter the time of day, we're standing by to sort out travel surprises caused by airlines, the weather or
your changing schedule.